Night on the Shambles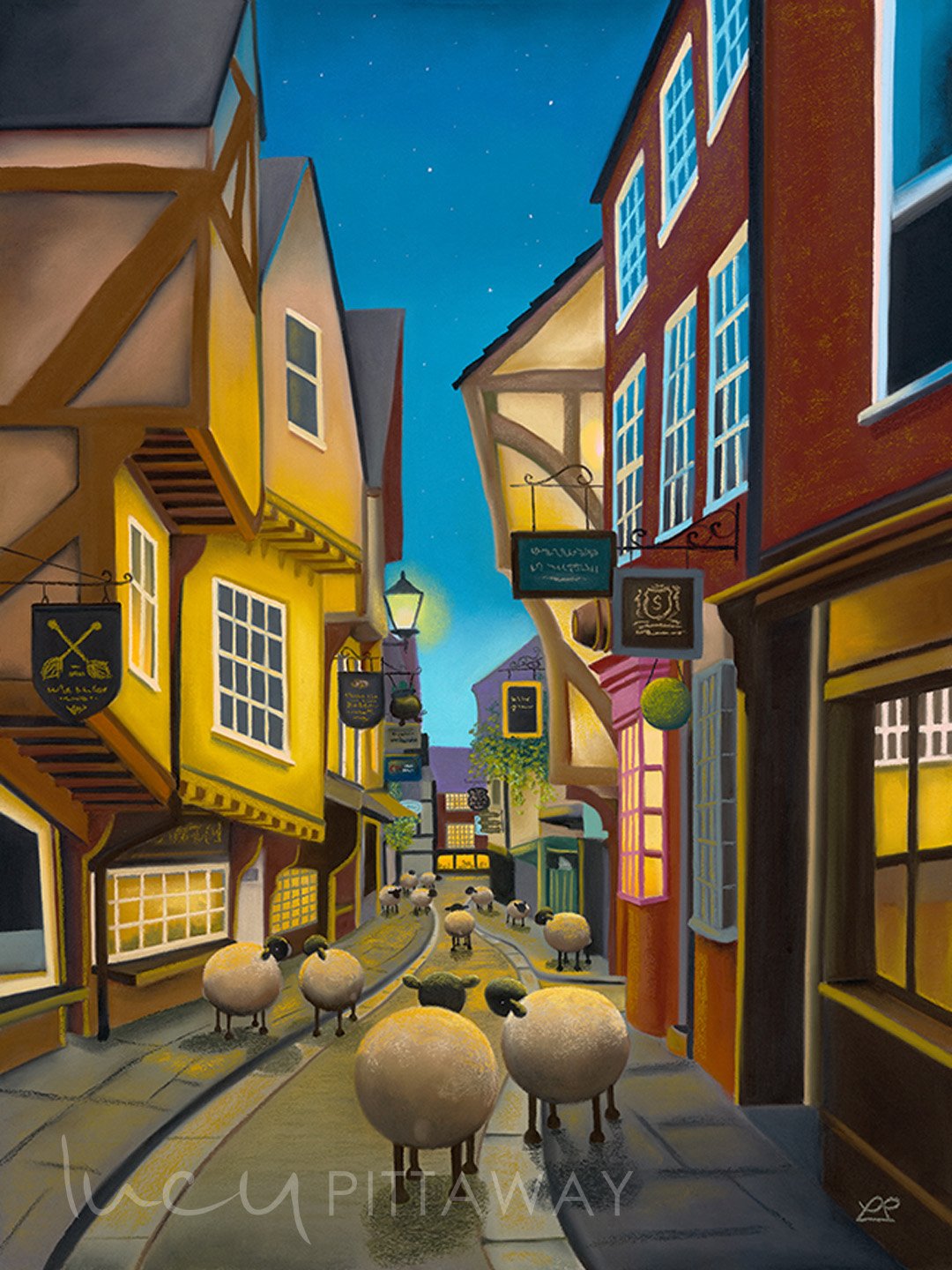 Award-winning artist Lucy Pittaway is excited to reveal her latest piece, "Night on the Shambles", which will be displayed at the York Gallery this coming weekend. This event is a wonderful opportunity to 'Meet the Artist' and engage with Lucy herself.
Date: Saturday, 11th November
Time: 12pm - 3pm
Location: Lucy Pittaway Gallery, 21 Coppergate, YORK
"Night on the Shambles" pays homage to the historic charm of York's most beloved medieval street. The artwork captures the Shambles under a moonlit sky, bringing to life the cobblestones and ancient architecture that whisper tales of bygone eras. Lucy's work is renowned for its heartwarming incorporation of sheep, and this piece is no exception. These quirky additions offer a delightful twist to the nocturnal urban landscape, making it resonate with her signature style.
Lucy's latest creation marks a departure from her usual pastoral themes, inviting both long-standing fans and new admirers to explore her evolving artistic journey. The title, a clever nod to the saying 'a night on the tiles,' reflects the playful spirit that Lucy instils in her work.
The "Night on the Shambles" is more than a visual treat; it's an invitation to wander through the enchanting alleyways of the Shambles, reimagined through Lucy's artistic lens. Attendees of the 'Meet the Artist' event will have the opportunity to discuss the inspiration behind this and other artwork piece and discover the stories woven into these pieces of art.
Join us for an unforgettable afternoon of art and inspiration with Lucy Pittaway at the York Gallery.