After the Rain, Comes the Rainbow
'After the Rain, Comes the Rainbow'

Lucy wanders with her head hanging down, failing to see the beauty of the world around her and what effect she is having on it. She feels heavy, like she has the world on her shoulders, and she doesn't understand what's going on.

She is deep in thought. But this is on the inside. On the outside her little black cloud is full of rain which the poor wilting flowers are desperate for, the sun is just hiding behind that cloud, and it's produced the most wonderful rainbow, which the butterflies are loving.

When she looks up, she will see that she has brought everything the world around her needed; sunshine and colour, and with that, renewed life and happiness along her path.

This is a story of overcoming adversity, finding solace in helping others, and understanding that challenging moments make us cherish the brighter ones.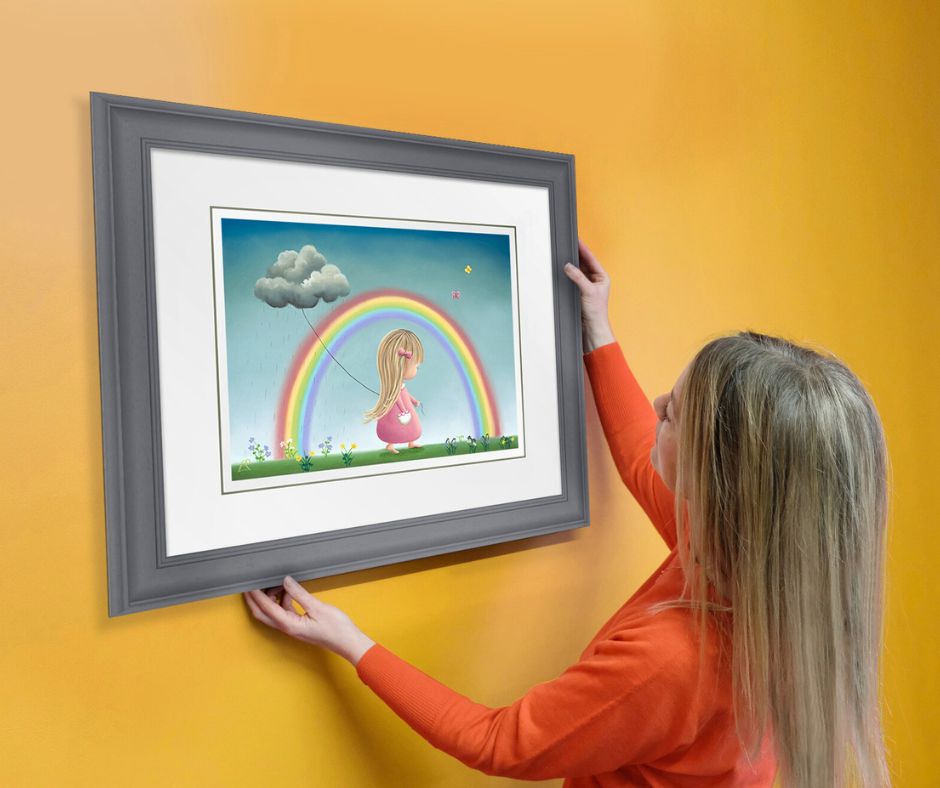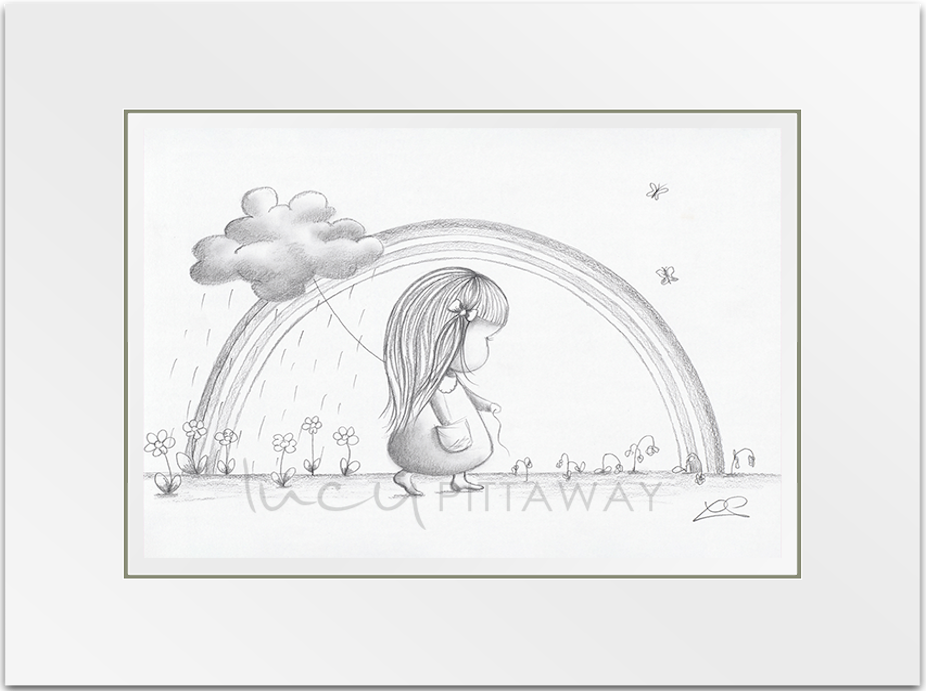 Original Sold