By Your Side
The Little Lucy Collection
'By Your Side'
Lucy walks along a dusty pathway towards the woods. It's a beautiful day, the sky is blue, and the butterflies are fluttering by. A little snail slowly crawls over a toadstool. This is a new path for Lucy, and she feels a little uneasy.

Despite having her friend there, she is unsure what the woods will hold for her, so she keeps her hand safely tucked away in her pocket, not allowing herself to open fully and let her guard down.

Will it be a positive experience, full of good things or will it be a troublesome path? She loves her friend and enjoys spending time with her.
She isn't ready to fully open up to her yet but somehow having her there, by her side, makes her feel stronger and able to face the unknown.

Having a supportive friend can make a daunting experience less scary.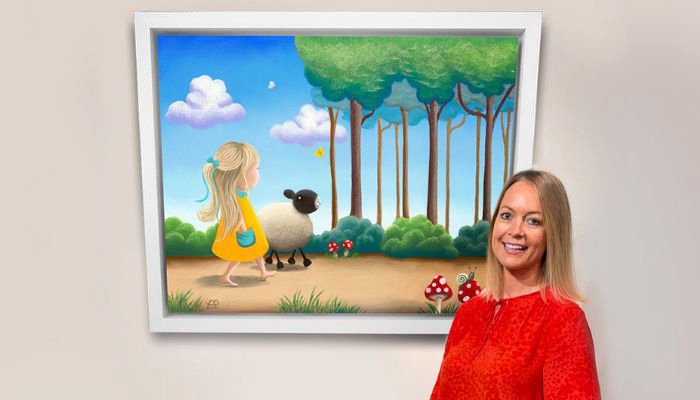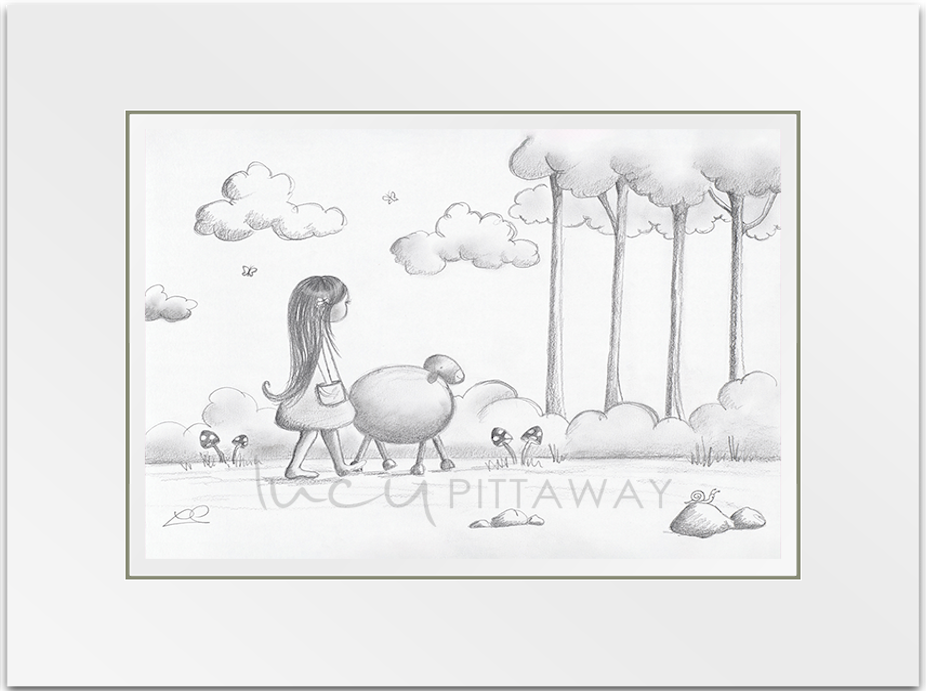 Original Sold