Starting Again
The Little Lucy Collection
'Starting Again'

With her bag packed and her favourite teddy clutched close to her heart, Little Lucy looks towards the house at the end of the path in front of her. On the move once more, she will leave friends behind and must start again, make new friends, and settle into a new home.

Like Dorothy, she needs to follow the yellow brick road and hopefully if she taps her ruby slippers together, this might just be the start of a new adventure and the home of her dreams.

Change is often unsettling, but change can also be good. If you have grown up with lots of change, it can make you more resilient and adaptive in your adult life when faced with change and uncertainty.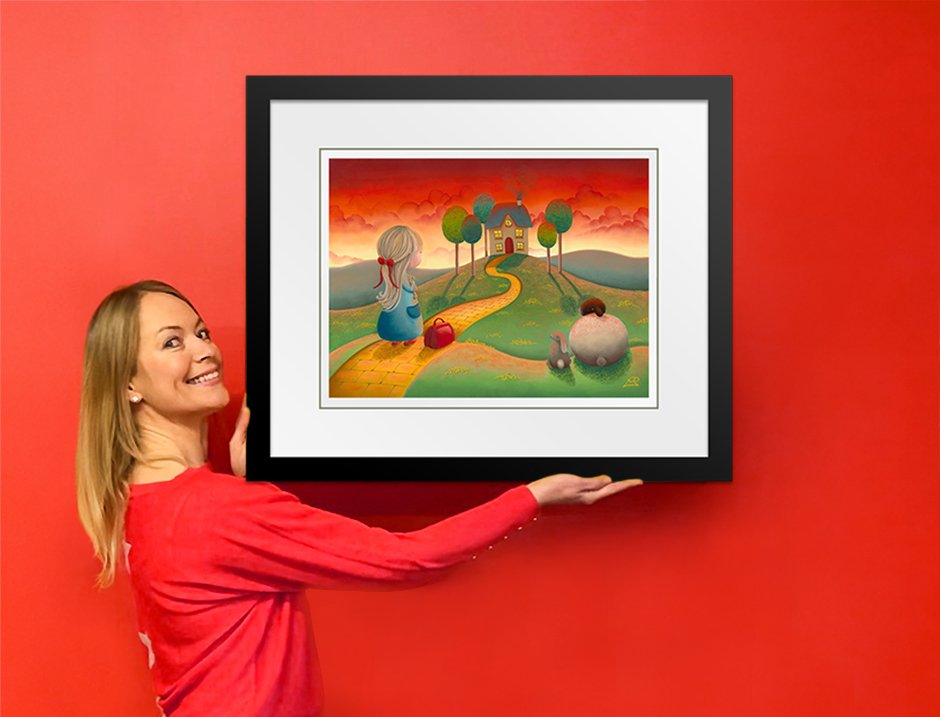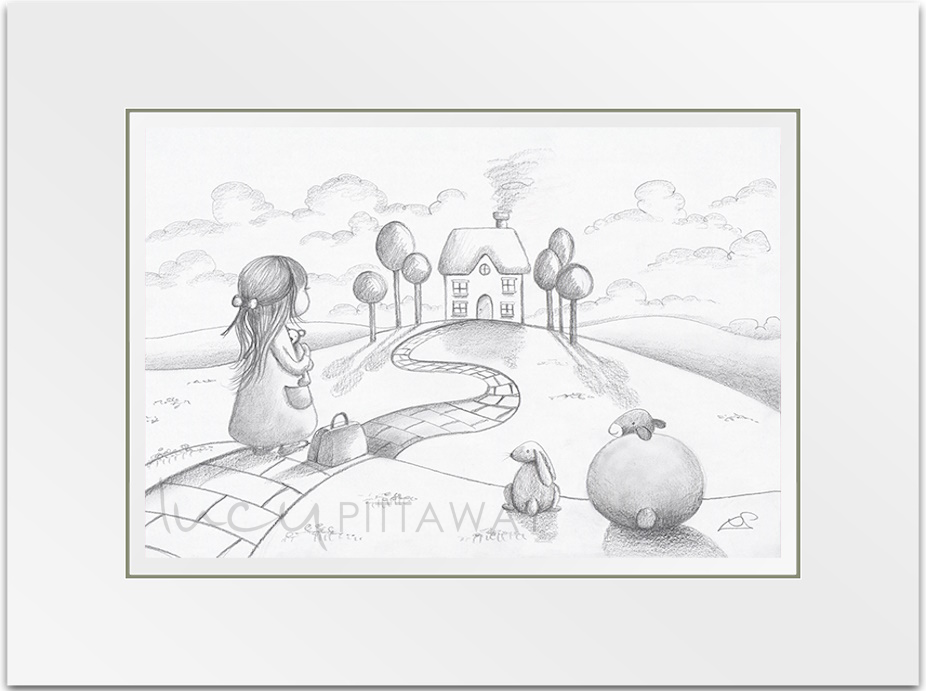 Original Sold